July 8, 2020
Sail with a skipper through the city centre of Utrecht
Sailing through the canals of Utrecht is a beautiful experience. The unique canals offer an experience to never forget. At Sloep Huren Utrecht we would love to show you the city in a safe way. Whether you chose to sail the lovely Kromme Rijn or the Oudegracht, our experienced skippers will get you everywhere! Sailing during lunchtime? We recommend our lunchpackage  to ensure a full belly for everyone.
Coronaproof sailing?
Especially now, adapting to the current situation is key. At Sloep Huren Utrecht, safety of both our skipper and anyone who sails with us is our main priority. To ensure safe sailing through the canals of Utrecht, we've taken a few measures. To top it off, we're sailing the canals of Utrecht with a huge discount this year! Contact us and plan your perfect day in Utrecht with Sloep Huren Utrecht!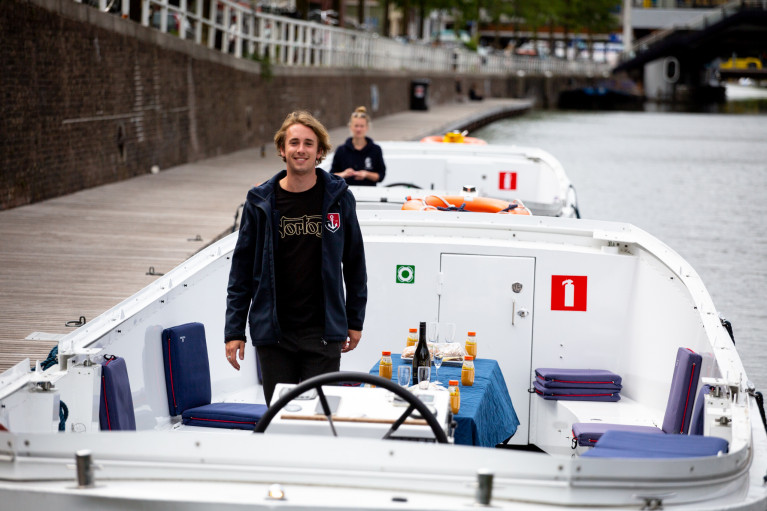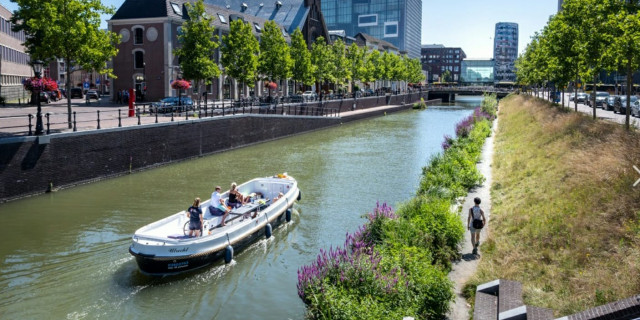 New way to explore the canals!
October 15, 2020
After almost 50 years, the water has once again returned to the entirety of the canals of Utrecht! Our beautiful city used to be surrounded by water to protect it's citywalls from intruders and to offer merchants a way into the city. After losing it's purpose, the decision was made 50 years ago to close the Catharijnesingel and improve accessibilty into the city. Luckily, the local government soon realised their mistake and started to reopen these waterways. A process of…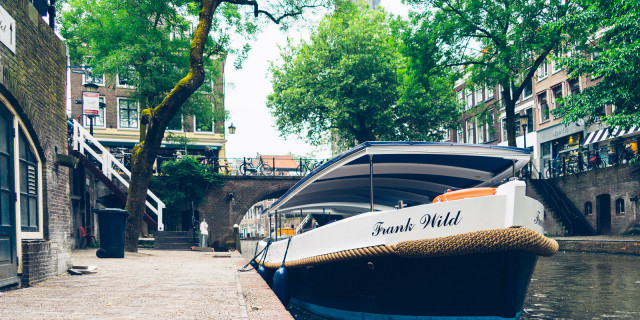 Sail with a discount
July 1, 2020
Amazing! The best time to sail the canals with Sloep Huren Utrecht. Due to the extra measures that have been taken to ensure safe sailing, we temporarily reduced our rates. Therefore, sailing the canals of Utrecht with a skipper is cheaper than ever before, whilst maintaining the same luxury as before. Ever wondered what it would be like to sail the unique and beautiful canals of Utrecht? Rent one of our boats with skipper now! If you have any questions…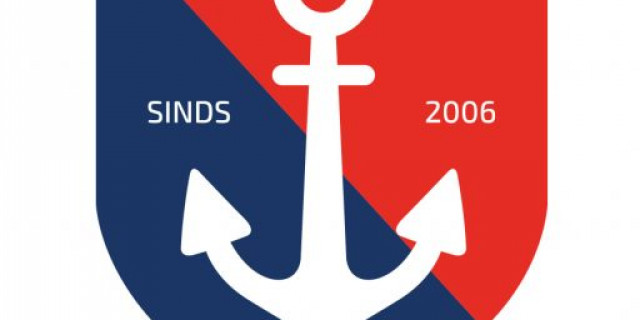 Corona Policy Sloep Huren Utrecht
March 16, 2020
As advised by the Dutch autorities (RIVM and Government) we won't organize any sailing tours until April 6. We want you to know that we take this situation very seriously and we believe that your health and the health of our team are most important. Let's hope this situation will be under control soon.  We hope that everyone will follow the advise and restrictions from the RIVM. If you have any questions, please send us an email at info@sloephurenutrecht.nl Stay…