Sailing through the canals of Utrecht with your company
Sailing with your collegues during your business trip? Get on board of our luxerious boats and enjoy the beautiful canals of Utrecht city and surroundings. We offer you multiple options to create your perfect day:
What may we do for you?
Are you organizing the perfect businesstrip, company outing, or are you looking for a nice activity in Utrecht? Or are you searching for a creative scrum location? Come sailing with us! Our standard pickup location is at the Oosterkade, but ofcourse you may also start your boattrip on the other optional locations. There are lots of possibilities on board, so please let us know what you're searching for, so we can help you create your ideal day.
Ideas for your company outing
A few ideas for a perfect canaltour:
Our boats are 100% elektric, so you can enjoy the quiet en relaxing tour while having a nice conversation with your collegues and business partners.
Brainstormsession? Flipover on board possible!
Use our boats as a original way to go to your eventlocation or business event.
We have several arrangements that combine perfectly with your team excursion
Arrangements
You may arrange your own beverage and snacks on board, but we can also arrange everything for you! We offer several arrangements that combine with your canaltour perfectly. Offcourse we also provide other drinks and snacks on our menu.
With the kowledge and help of a teamcoach on board you and your collegeas will become a close team! During a relaxing sailingtour you get to know yourself and eachother even better in a unique way using interesting and active cases and interviews.
Do you award your team with the ideal kick-start? Book a teambuilding on board!
Vergaderen op een unieke locatie
Searching for a unique location for your business meeting? We welcome you on board of our luxerious boats!
For your meeting we have a Flip-over and tables on board which you may use.
Do you need other equipment for your brainstormsession? We gladly share our creative ideas with you.
Searching for a unique and comfortable way to transport a large group of people through the city of Utrecht? We take your company or clients throught the beautiful canals of Utrecht all the way to your office of businesslocation. During the tour we can provide cold drinks, finger food or a warm cup of tea or coffee.
Do you have a great idea for your tour? Please contact us, so we can discuss all the possibilities with you!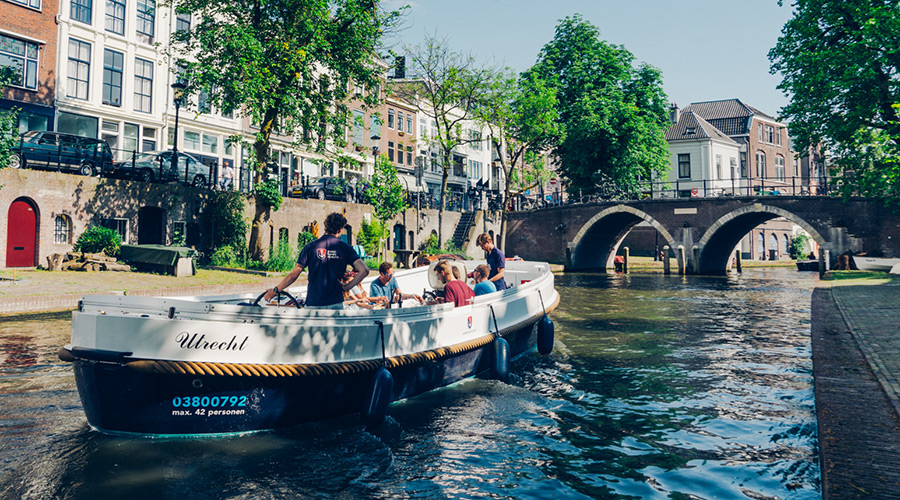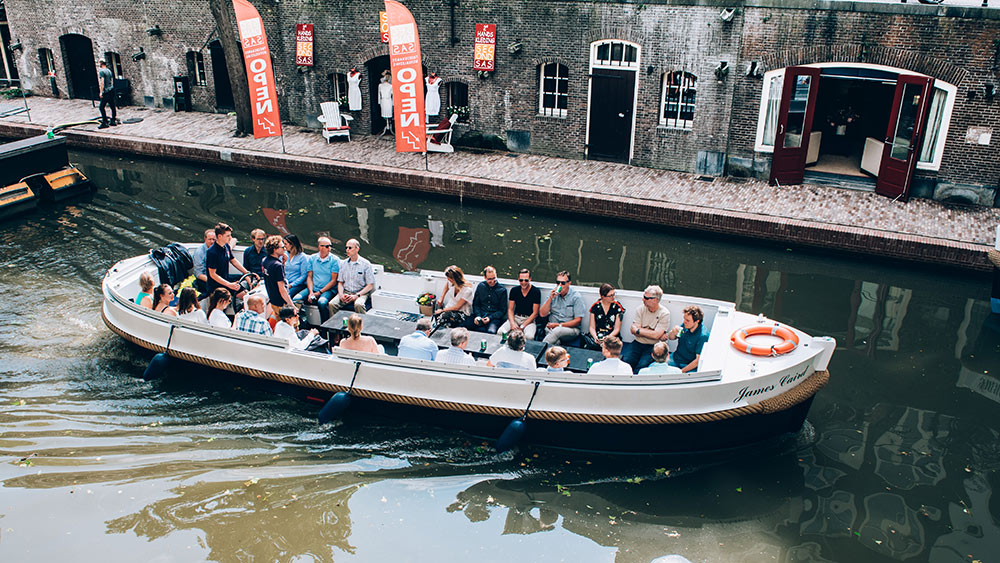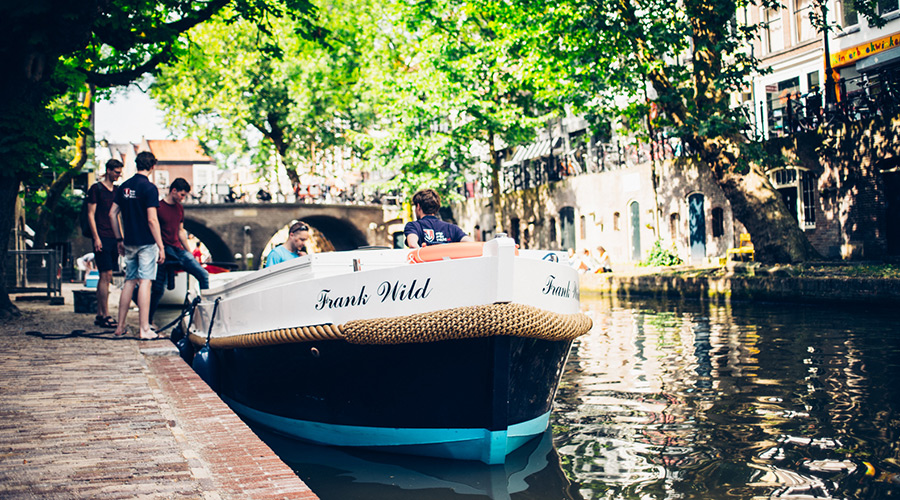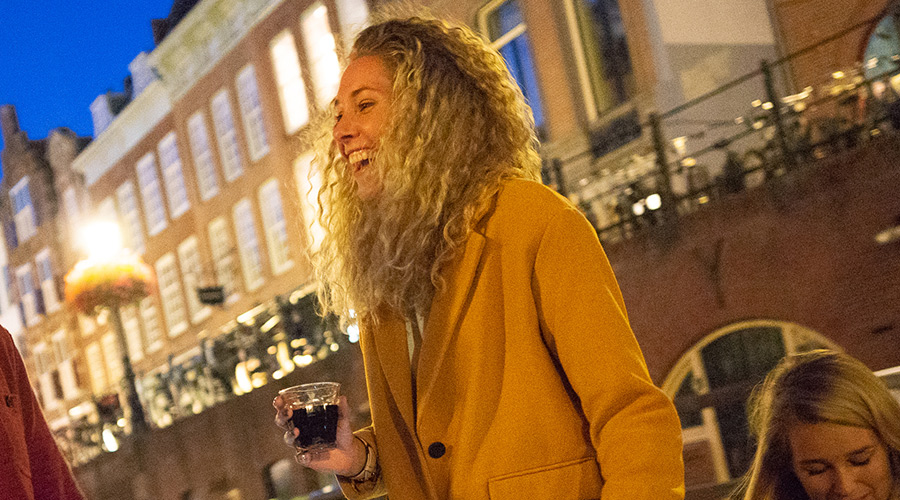 Our luxerious electric boats
Since 2018 Sloep Huren Utrecht (Boat Rental Utrecht) has 5 luxerious elektric boats. Three of these boats are suitable for 42 persons and provide a seat for a big part of the group. On these big boats there is a toilet on board and in case of bad weather we can cover the boat fully or partly, before or during your sailingtour.
Book a boat
Toilet
Our new luxerious boats are fully equipped and built for comfort. Our big boats even got a toilet on board!
Tables or extra space on board
The boat is adjusted with long tables in the middle. Do you prefer to have more room to walk/stand? We easily change this for you!
Cover
Our boats have an electric roof that we can easily remove or built on in case of diverse weather-situations.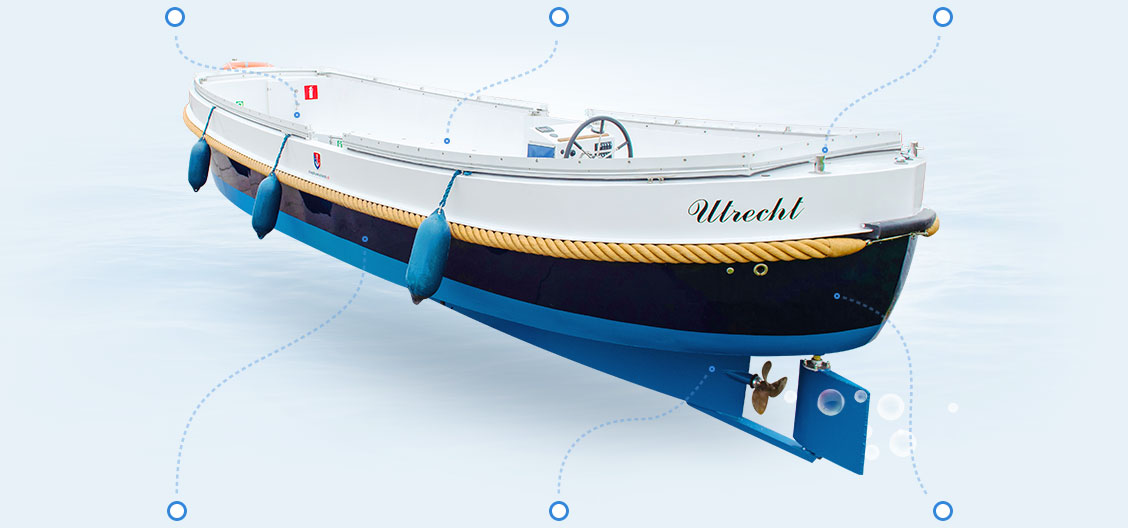 Spacious
Our three large boats are built for 42 persons. Including our 2 other boats we are able to transport large groups!
Quiet en strong engine
This boat (sloep) is 100% electric. The silence and sustainability make your tour even better (also for our invironment)!
Heating
We have a heatersystem on board. In the cold winterdays we make the boats fully covered and comfortable warm!

Fully covered boat
The weather forecast in Utrecht can be quite diverse. Therefore we can adjust the boat to all weatherconditions: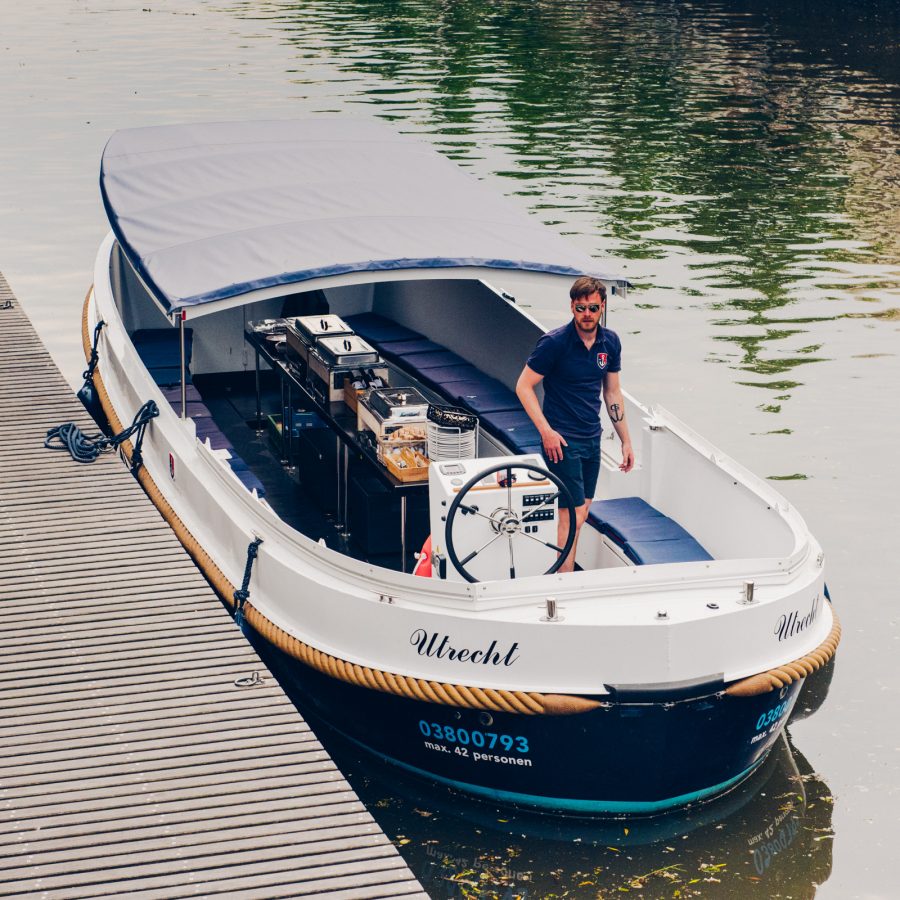 For the typical diverse Dutch weather we easily cover the boat partly. This also provides a lovely shadow in case of hot summer days.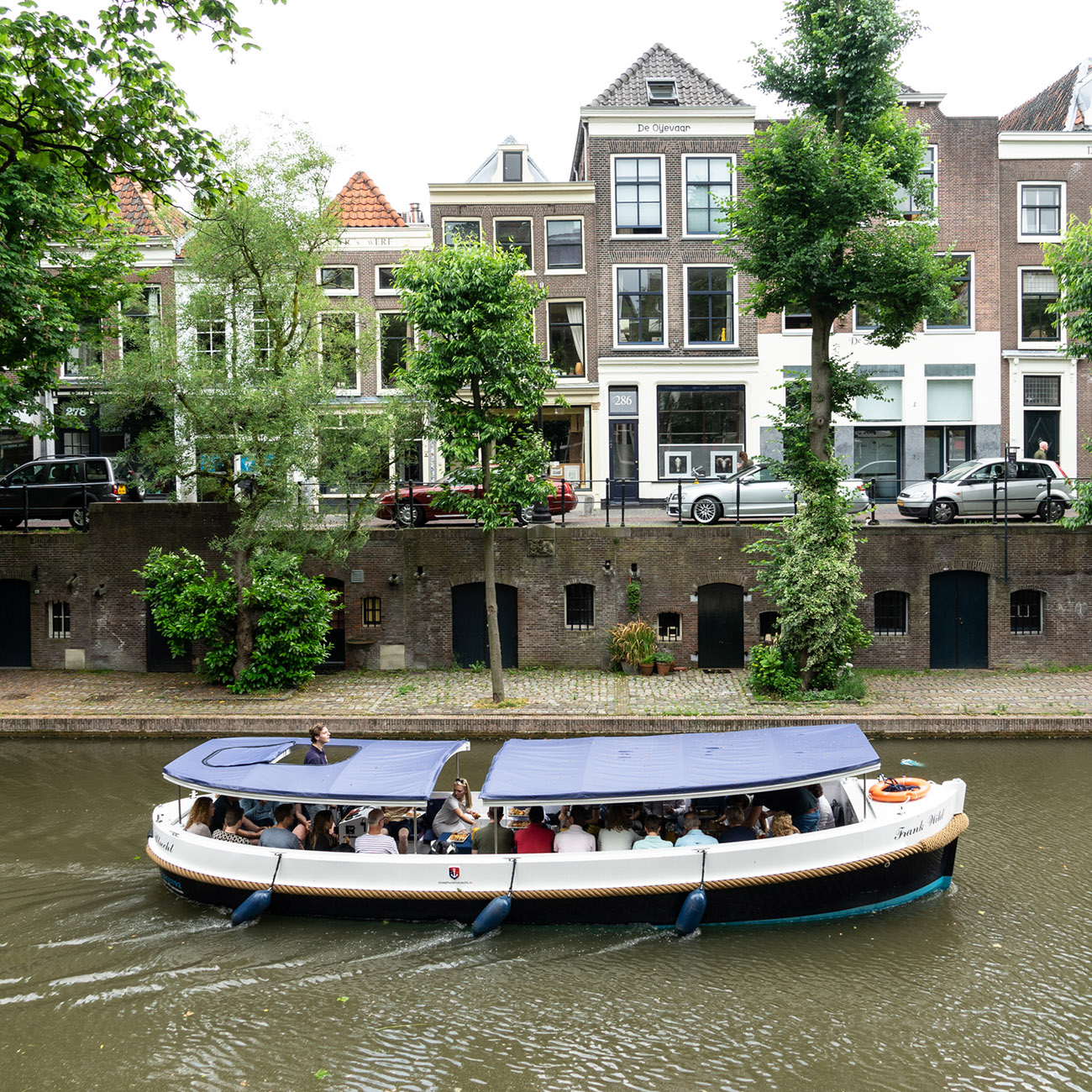 Slight chance of rain? Let us know how you want your boat covered! The sides of the boat can be closed in case of rain or open to enjoy the fresh summer breeze.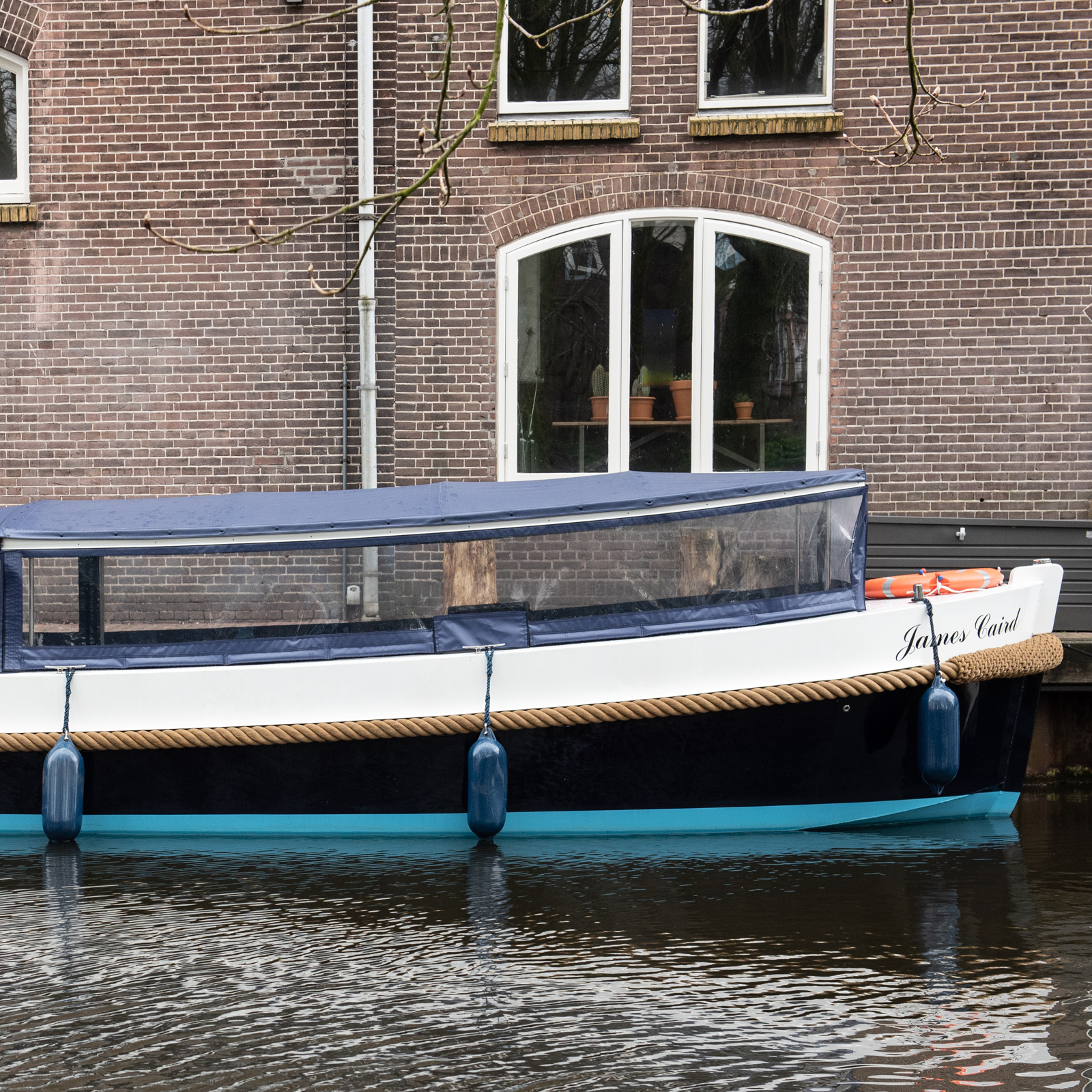 Strong wind during your teambuiling? Enjoy our fully covering and enjoy the sailingtour without bothering about the weathersituation.
We hope you got a clear idea about the possibilities of a department outing, business meeting or teambuilding on the boats of Sloep Huren Utrecht! If you have any questions or additional ideas, please call us!