Clean your hands upon arrival.
Keep 1,5m distance between households.
Try to avoid public transport.
Stay seated during your sail.
Prepare the seating arrangements beforehand and enter the boat accordingly
Stay at home if you're feeling ill.
We limited our catering options.
Avoid using the facilities on board.
We clean the boat thoroughly after every sail.
Maintain 1,5m distance
All of our boats are steered through the canals by our skippers. To ensure a safe work environment for them, the backside of the boat has been blocked off. Please maintain a distance of 1,5 meters from both our skippers and all other households. Upon doing so, we ensure a safe and enjoyable time on the canals of Utrecht.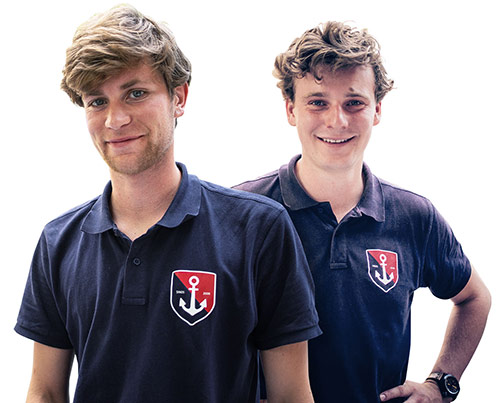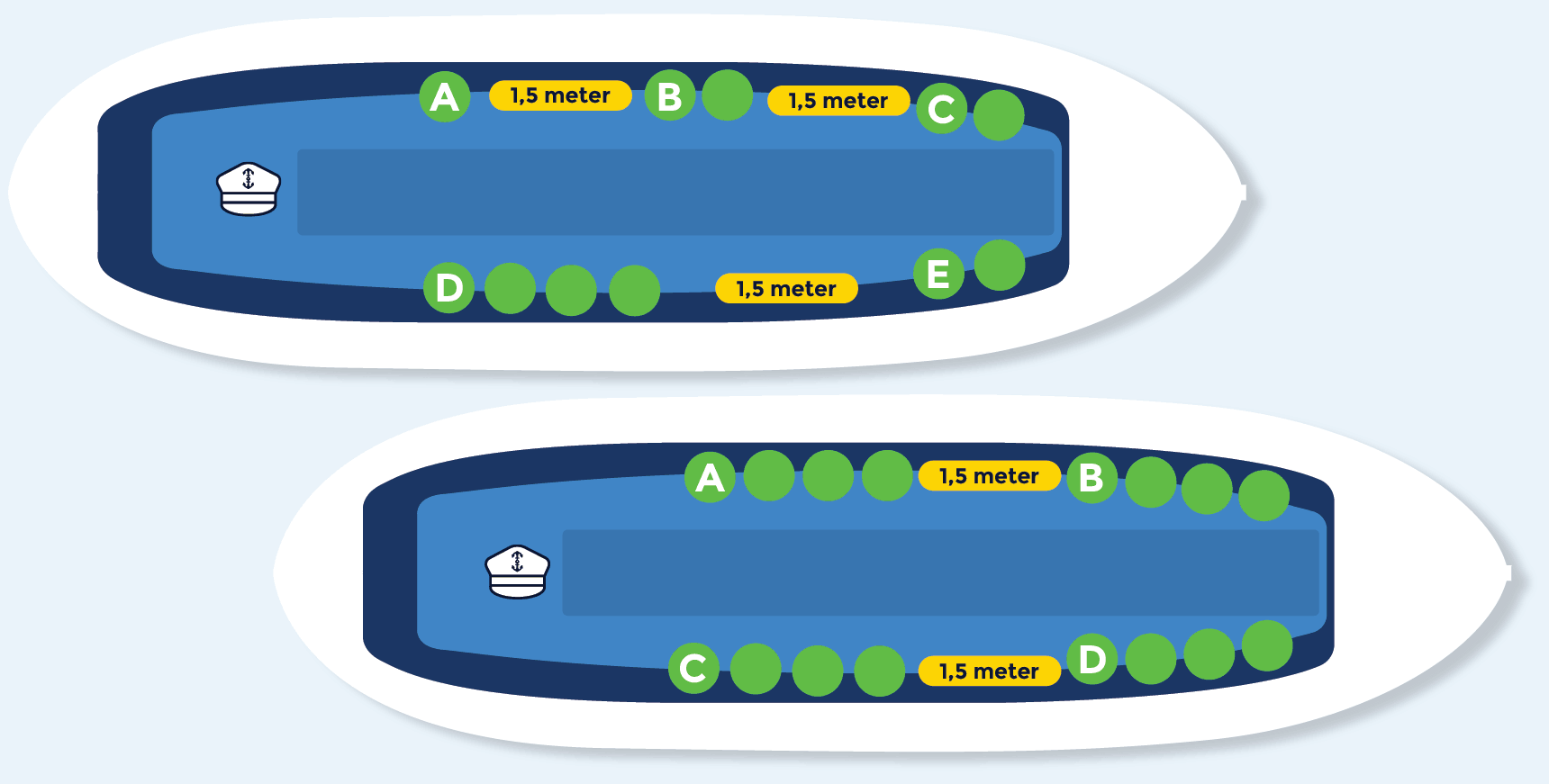 Maximum amount of persons per boat.
The general rule applies. A distance of 1,5m has to be kept between all the different households that you bring along for the sail. Children up until the age of 17 are not required to keep this distance.
A single household? If you want to sail with just one household, you're always free to step aboard!
Multiple households? Want to bring a combination of households? We offer plenty of options. Take a look at the picture on the left, or contact us.
Colleagues or friends? If you wish to sail with friend with separate households, we offer a maximum capacity for up to 8 people while maintaining the 1,5m distance.