Winterdeal 
2 hours sailing | €170
Extra 30 minutes | €50
Rates from April 2023
Boattrip first 1,5 hours | €280
Extra 30 minutes | €80
Luxery, electric boat for 42 persons
Powered by green power
Newest boats on the canals
Experienced and social skippers
Boats can be fully covered in case of rain
Heating on board for the colder days
Smaller luxery boats available for 12 persons
Unique: toilet on board!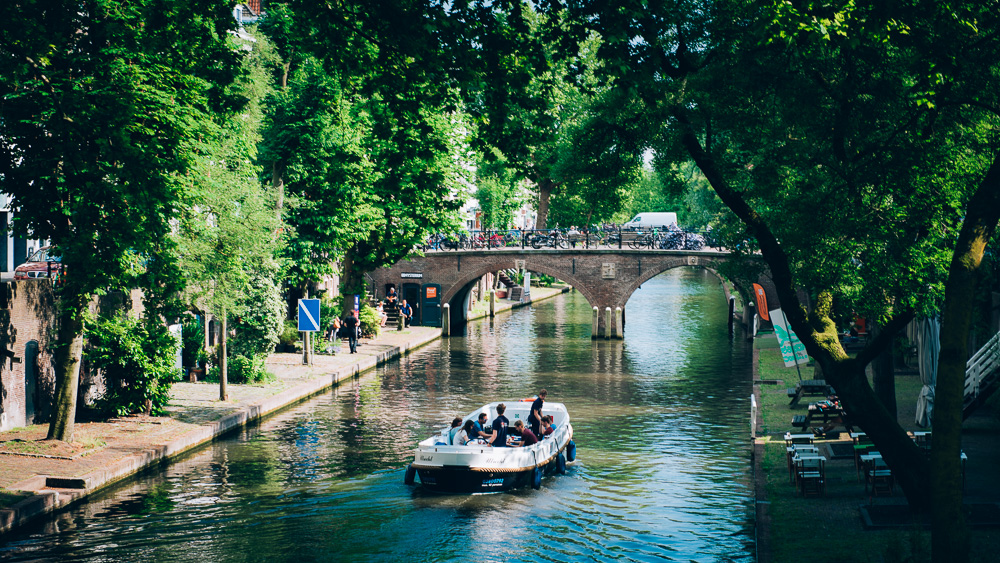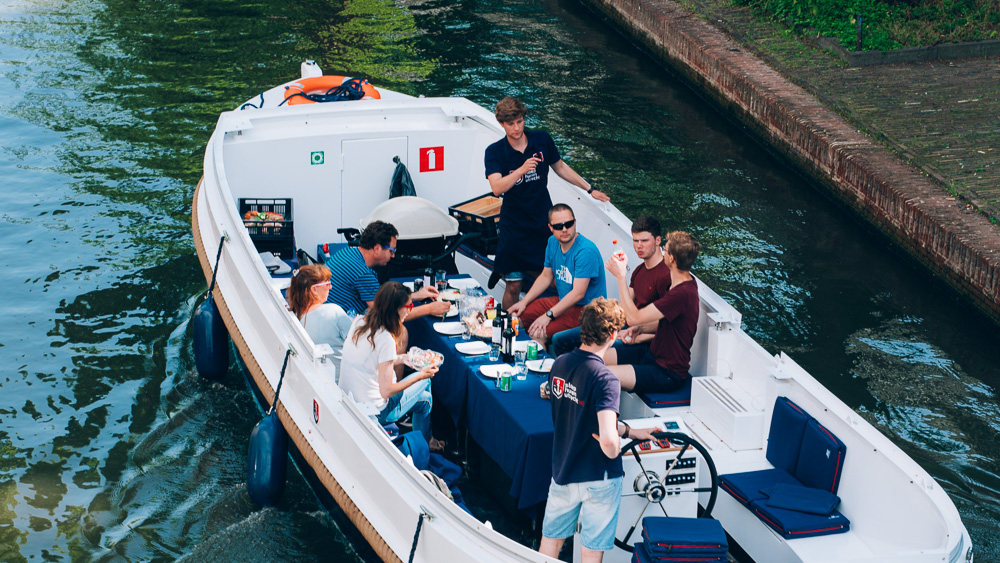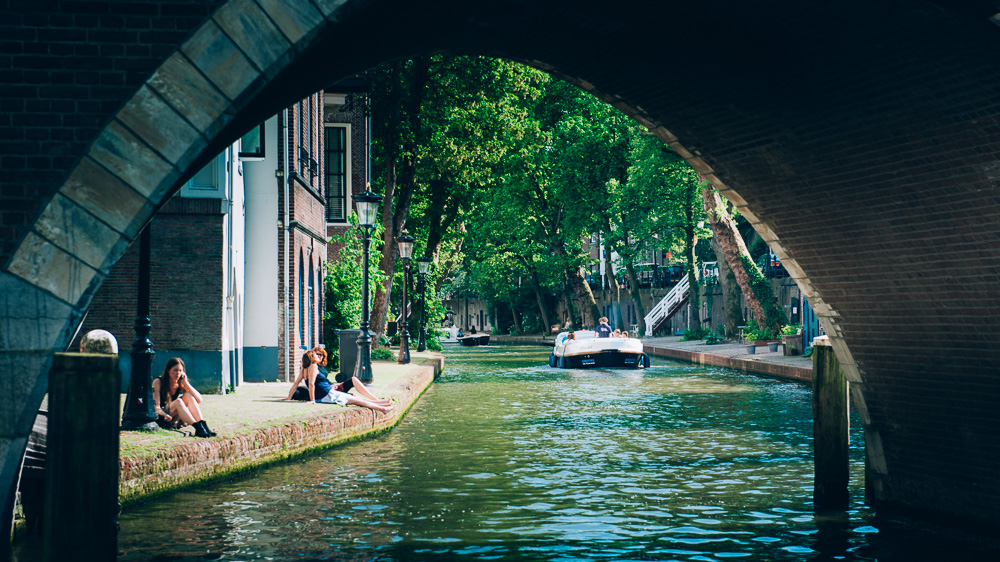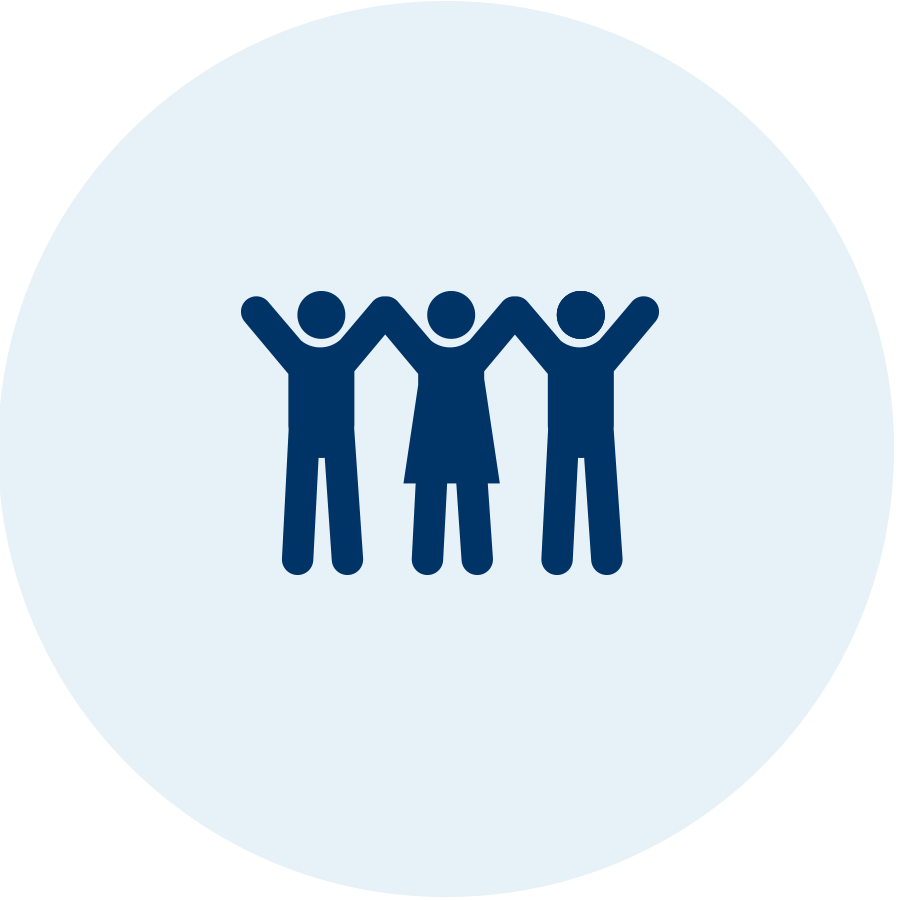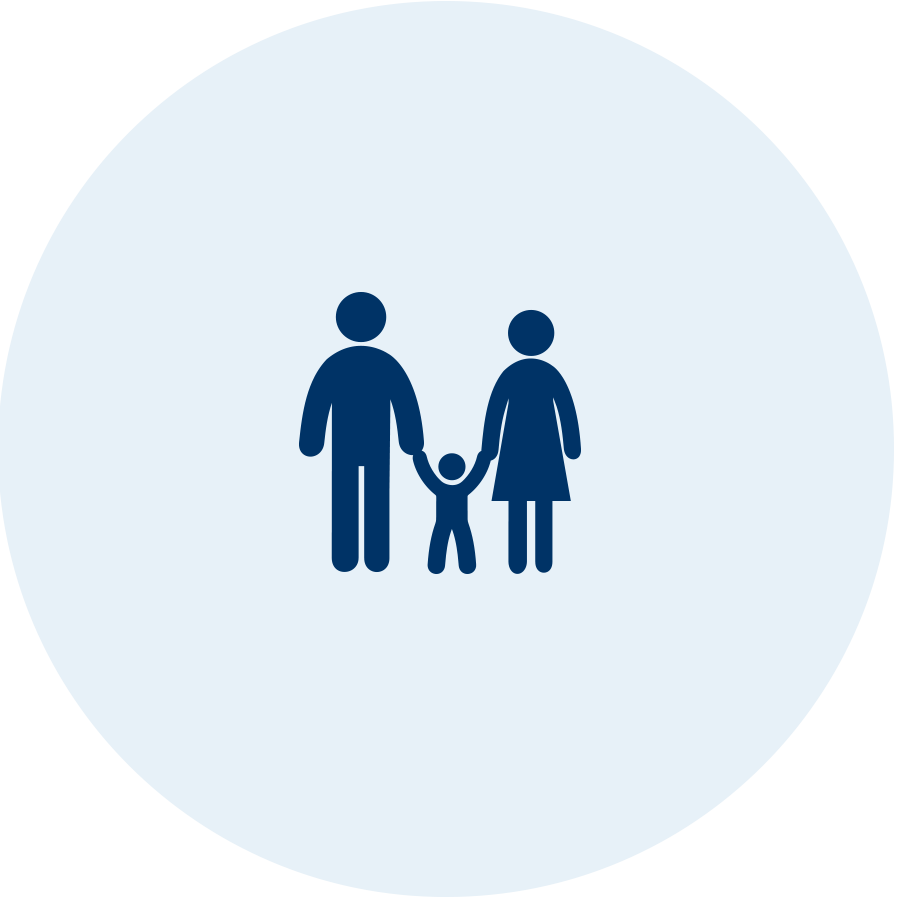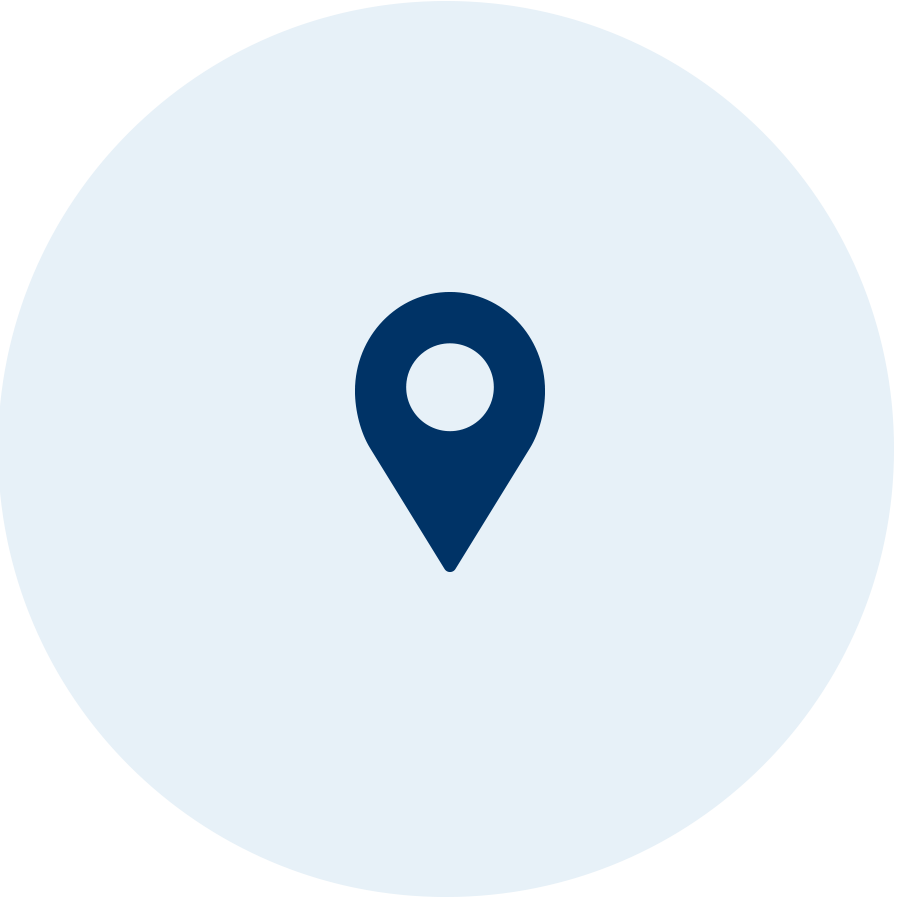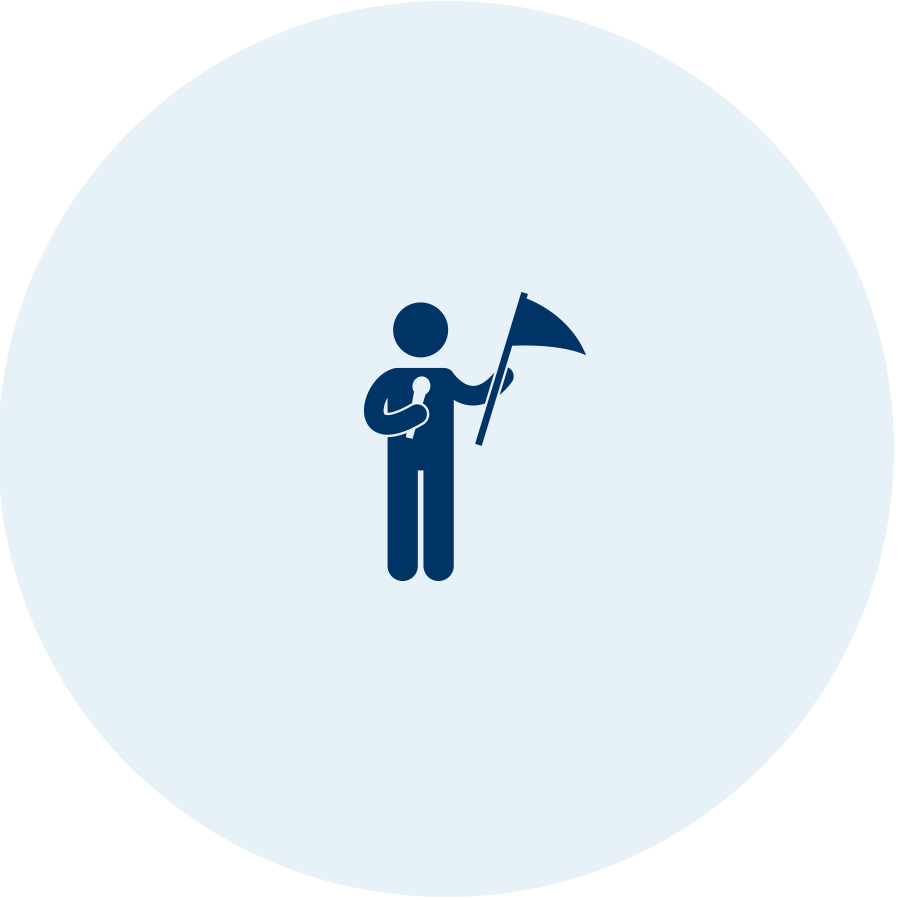 Bigger groups
Sloep Huren Utrecht offers a capacity for up to 126 persons, which makes us the biggest boat rental company of Utrecht. Even bigger groups? Upon request we can arrange even more boats to make sure you and your group have the best experience on the canals of Utrecht.
Children
All persons, babies included, are included in the total amount of persons allowed on board. For the reservation of a package, we offer a discount for children. Children under the age of three will not be charged, children between the age of 3 and 10 will get a 50% discount on any package.
Boarding point
Our sail start at the Oosterkade at the waterside close to number 18. Prefer to board somewhere else? Through our application form we offer boarding points throughout the entire city. Upon request, we sail to any location to pick you up, as long as it's allowed.
City guide on board
Would you like to truly get to know the beautiful and unique canals and wharves of Utrecht? Book a city guide! The guide will be with you for the entire duration of the sail, answer all your questions and enlighten you with all the beauty Utrecht has to offer.
Packages
All our packages are booked in combination with a 2 hour sail through the canals of Utrecht

Ready for all weather types
Not the best weather or too sunny? Our boats can be covered according to your wishes. On rainy days we offer the option to fully cover the boat including see through windows. The windows offer great protection against the wind on extremely windy days as well. On the sunny days, you and your group may choose to sail with the cover over half of our boat, all of it, or accept arriving at the drop off location with a beautiful tan.
Are you planning an event with or for your company? We would love to help! With our experience with big groups, a sailing tour can be easily booked. Make a reservation through our application form, or send us a message!
Luxery, electric boats on green power
Experienced skippers & toilet on board
The perfect time and place to network
The sharpest pricing of Utrecht
We're flexible and love to help you plan the perfect day!
Boarding points throughout the entire city
(almost) Nothing is too crazy!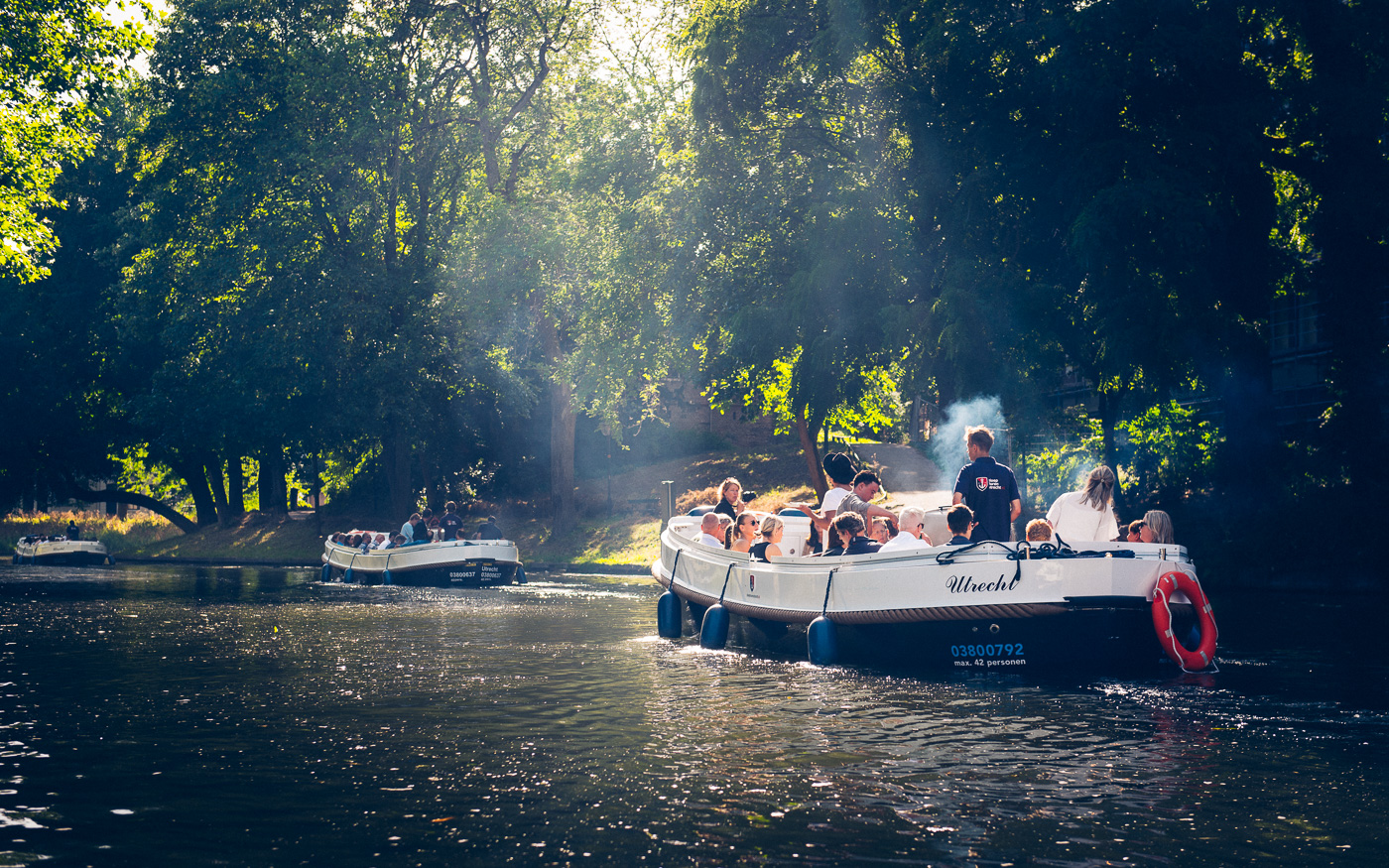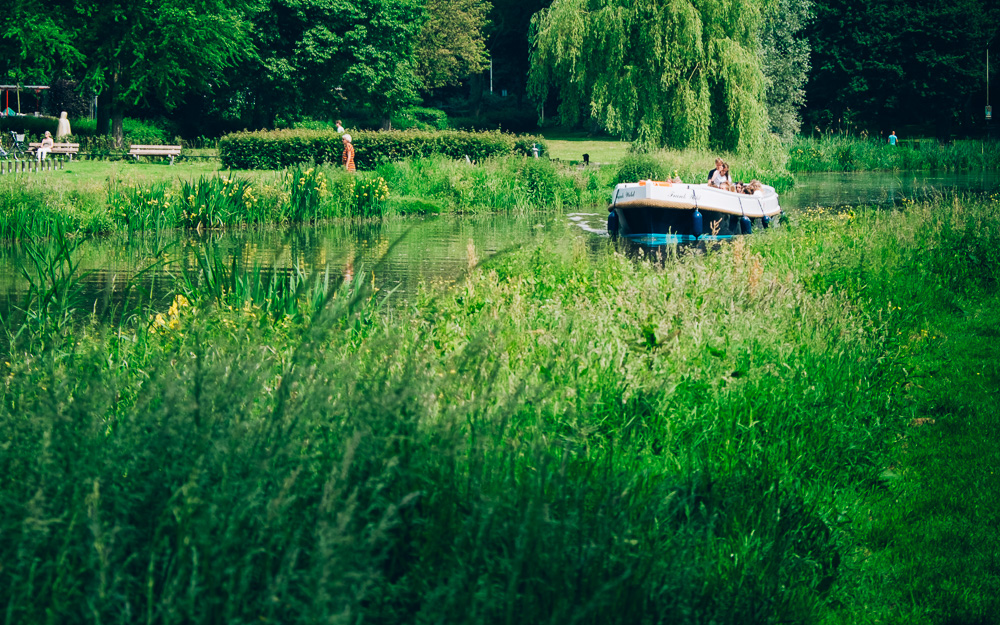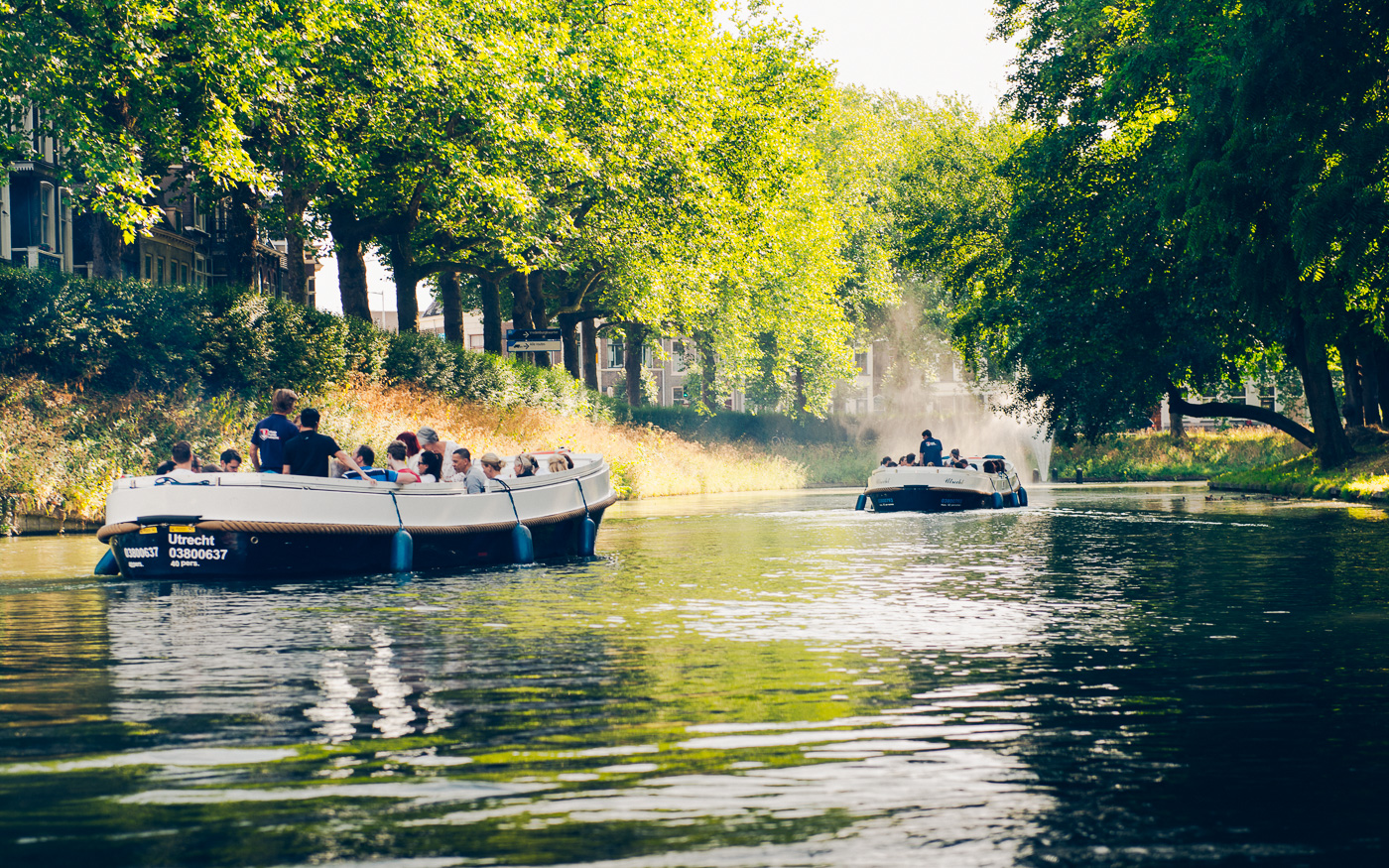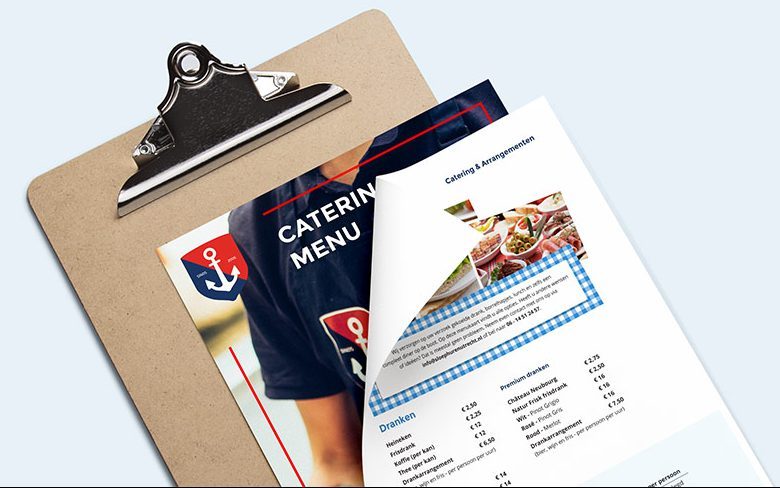 We offer warm and cooled bites, drinks, lunch and even fully organised dinners aboard of our boats. Drinks and bites can also be ordered seperately. A reservation for our BBQ, tapas, lunch or bites and drinks can be placed through our application form.