May 12, 2023
It is almost time again!
After a successful Koningsdag we can get ready for the next event, the Utrecht Canal Pride! At 13:30 the party will break loose on the singel and Oudegracht. The Utrecht waters will be colored in all colors of the rainbow. Our boats fill up with unique organizations that are committed to the LGBTQI+ community. We are part of a parade of 50 boats.
Also this year we will sail around the canal. The parade starts at the Catherijnesingel and sails under Hoog Catharijne towards the Weerdsluis, after which we sail onto the Oudegracht. The parade officially ends at the Ledig Erf and thus sails along the Oudegracht from north to south.
Be there? We would love to see you along the side! Check out the route to see the different zones.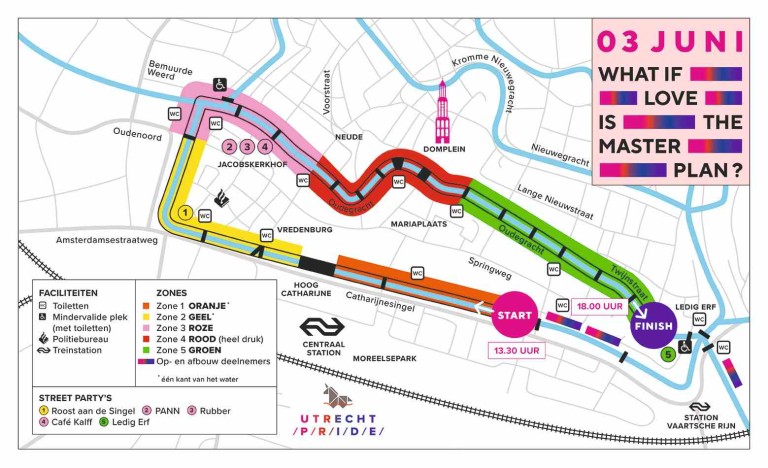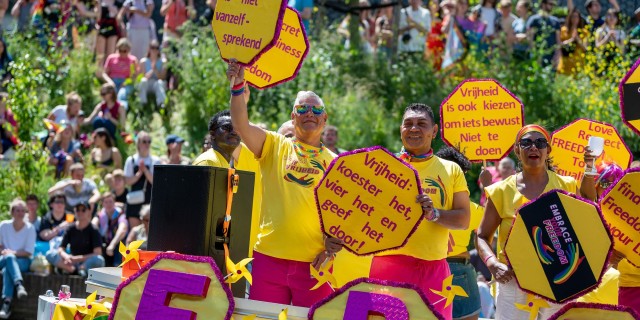 This was Utrecht Canal Pride 2023
July 6, 2023
We're reminising about last months Pride Week! Saturday, June 3rd was the annual Utrecht Canal Pride! The event is growing every year and this year again surpassed the previous edition. From the Oosterkade, the fleet departed towards Geertebolwerk and Paardenveld, where you joined thousands of spectators dancing along with the colorful groups on board. This year we had a combination of familiar groups and new groups on board. The aSmiga's made it a spectacle like every year with delicious snacks…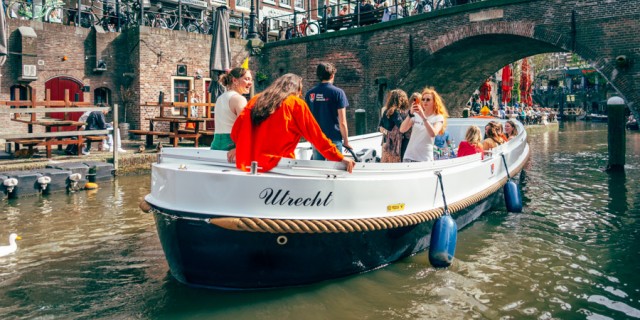 King's Day 2023!
March 21, 2023
Thursday, April 27th, is the day we celebrate the birthday of our King! Every year the streets and canals turn orange all over the country. The best way to celebrate King's Day is on the water. That is why you can reserve our boats for this day. During the day we are completely full during this popular day, but in the evening there is still a place available! At the moment we still have 2 boats available from 19:00 to…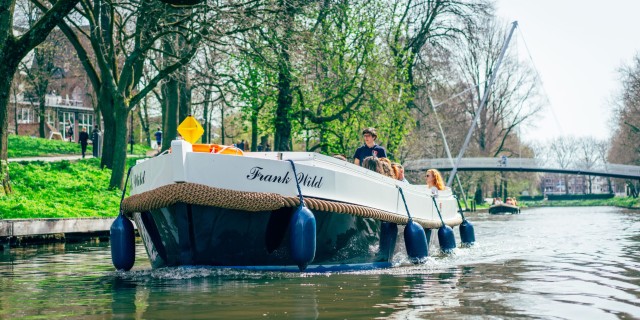 Last shot at our winterdeal!
February 27, 2023
The winterdeal only lasts one more month The boat covers are unzipped, the parks alongside the water are in bloom and the days are getting longer. Summer is finally here again! Unfortunately, this also means that the winter deal is coming to an end. Until March you can cruise for only €170. From April onwards the regular prices of €360 for 2 hours are applicable again. So get on board quickly this month with more than 50% discount. Company outing,…