March 6, 2022
The winter deal is almost over!
All good things come to an end… and so does our winter deal! Until the end of March you can take a 2-hour cruise through Utrecht for only €170. Actually, this is the best month to enjoy this deal. The sky is blue, the temperatures are mild and the sun is shining. There is no longer a maximum number of people, so you can gather up to 42 friends to board with. Company outing, bachelor party or just want to catch up with an original activity? Do it on one of our luxury sloops and discover Utrecht!
From April you will pay €320 again, now only €170. Place your request here quickly and we'll see you soon this month!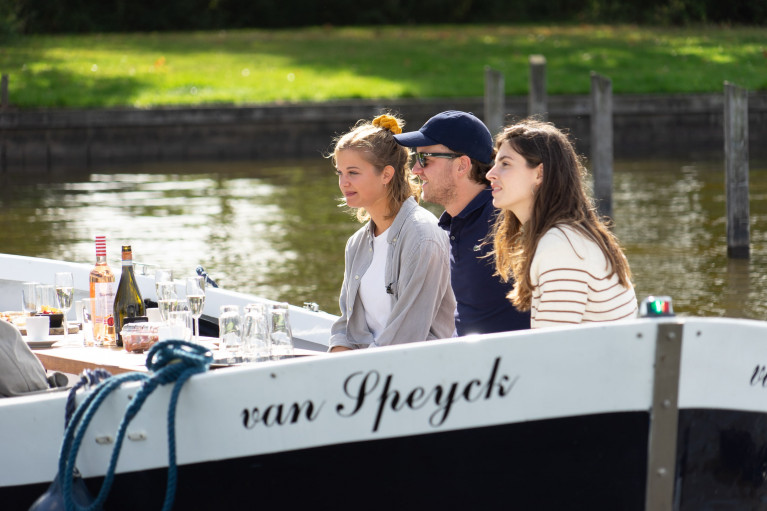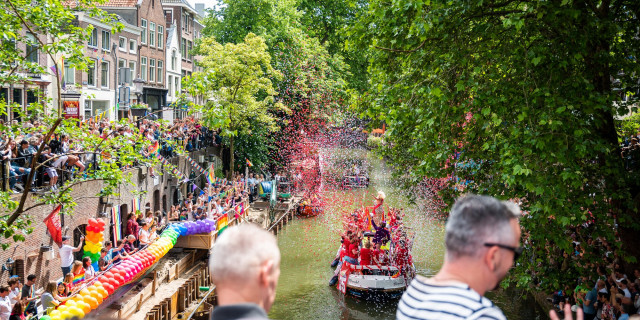 This was Utrecht Pride 2022!
June 15, 2022
Reminiscing about the Utrecht Canal Pride 2022 Last Saturday, June 4th, the Pride Month was appropriately kicked off with the Utrecht Canal Pride! And what a great day it was! Tens of thousands of visitors lined the Utrecht canals in the most colorful setting to encourage the more than 50 organizations that are committed to the LGBTQI+ community. All of our 5 boats proudly sailed along in the parade. The groups of Bodytalk, aSmiga's, OUTtv, Love Planet Foundation and BOA's…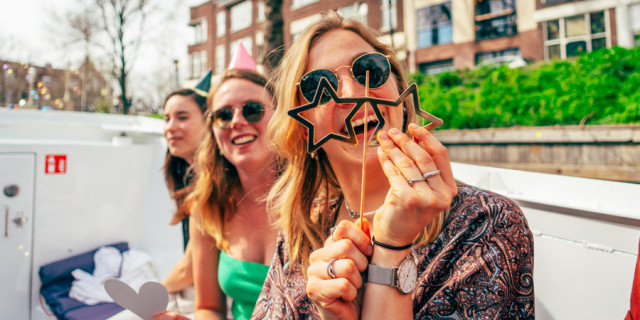 Utrecht Canal Pride
May 15, 2022
It's almost that time again! Yes, one of our favorite events is coming up again! On Saturday 4 June from 1.30 pm, Utrecht will once again shine in all colors of the rainbow as the Utrecht Canal Pride moves through the city's canals! The Utrecht Canal Pride is the stage for organizations that are committed to the LGBTQI+ community all year round. All our 5 boats will sail along in the parade this day. This year we will sail around…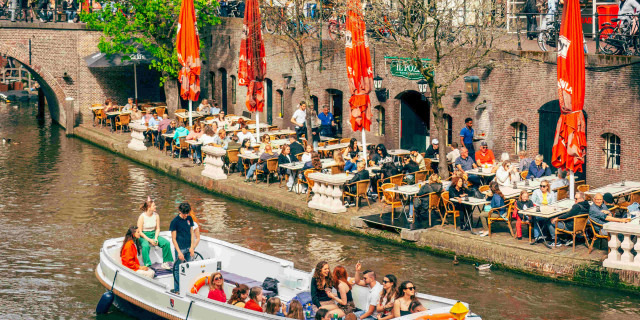 A sun-filled April!
April 20, 2022
Utrecht is shining in the spring sun! After some wonderful summer Easter days, this great weather will continue for a while! The sun is shining and the temperatures are mild, the ideal conditions for a boat trip through the city. There is something for everyone on board. One of our packages, so that lunch, tapas, sushi or barbeque with drinks is ready for you, or would you rather bring your own snacks and drinks? No problem! Whether you come with…